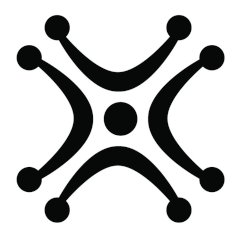 It was a busy week last week with a few days at home working with the horses who are still in training during the off season. I am really enjoying building a partnership with Natty who joined us mid season. I feel we are making a break through with the flat work which is exciting.  I also have a lovely young TB ex racehorse who I've been working with to see if she will take to a switch of career and I'm pleased to say that she is definitely promising, with a trainable mind, a careful athletic jump and nice paces so we shall see how she progresses.
I also spent a couple of days in Ireland for The Monart Sale – the event horse sale I'm involved with. During the course of the last four months I've spent several Monday's in Ireland for a series of selection days. I really enjoy these days as we get to see many, many young horses from all over Ireland – it is hard work and not always fun as my job (as part of a panel) is to select horses from those we see to go forward to the sale – this involves having to disappoint people, something which is never fun to do.
I, and the others on the panel (Polly and Niall Griffin the founders of the sale) felt we had a very strong selection of horses this time but it is always nerve wracking seeing the horses again and being sure that you still like them as much as you did, alongside this others are also reviewing your work and passing judgement on the quality and range of horses we present them with – so all in all it's a nerve wracking and full on couple of days.
The good news is this year was the best yet, with both the vendors and purchasers happy with a good quality of horses to select from, good prices achieved and a good clearance rate. So, a successful few days for the sale and relief on my part that it went so well – Niall and Polly have put a lot of effort in to building the sale and focussing on providing a straight sale with quality horses to choose from. I'm looking forward to the selection days for next year already – there is nothing (other than preparing and competing event horses) that I enjoy more than looking at and assessing horses.
Cheers,
Bill
Posted 9th November