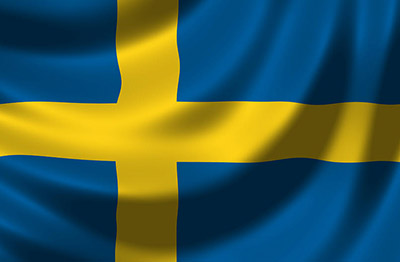 It's really nice to be home after a trip to the Swedish International Horse Show. Wow, what fun it was to have Ricky out in front of ten thousand people cheering and clapping you on the whole way.
It was logistically quite an effort for the team back home to get it organised, both in terms of packing and organising, and in finding someone to look after Ricky on the road. We thankfully found Sophie (thanks George and Pedens) who did a great job looking after Ricky all week.
It's always very satisfying when you think a particular horse will do a class and do it well but obviously you are never sure until you are in the moment. It was so fantastic to see Ricky in such a big atmosphere just do everything that was asked of him, full of confidence. He really did take it all in his stride – he's now safely tucked up at home having lots of polos with Jenny.
I literally had not sat on Ricky for a couple of years as he's been Jenny's horse to compete thanks to the Prentices, but after just two rides in the school at home jumping a few angles it was clear that because of his depth of experience (I used to compete him up to three star level) he was able to drop back in to a higher level without any problems.
We didn't quite win the tractor or the teams competition but we did manage to come second in the teams competition, pipped at the post by the Germans.
It was all made possible by the generosity of the Swedish International Horse Show who funded the whole thing. I was lucky enough to get a last minute invitation as an honorary New Zealander as the NZ team get an invite every year but this year with many of their riders back in NZ for a break it became an antipodean team with two Aussies (Paul and me) and two NZs (Jesse and Dan).
All in all it was a good trip and one I would like to do again one day.
Cheers,
Bill
Posted 1st December