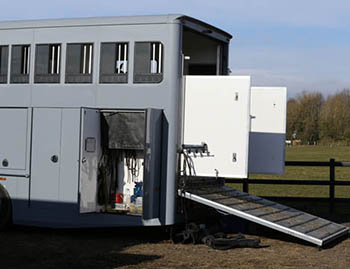 After a very cold start this morning we were off down to the Tapners property for some show jump training with Ros Morgan at Wickstead Horseplay.
Taperz and I rode together, sharing the lessons, and it's always nice to watch someone else riding as well so you can visually see what the trainer is asking. I will be fascinated to see how the horses all show jump at their events this Spring as it seems like they are all going much better. We had five on the lorry today and they are all very different but I think we are getting to find the best set up for each horse.
It's nice that Vanessa was able to come and watch Dotty today too. Now it's full speed home to pick the kids up from school.
Til next time.
Cheers,
Bill
Posted 20th January