SCARLETT O'TARA (Dotty)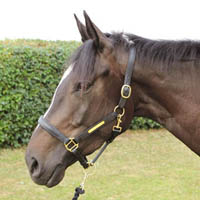 Dotty is a 16.2hh, dark brown mare, 10 years old, out of the event mare Tara O'Hara, by Major League. She is owned by the Briggs family.
She loves her work and is so far enjoying her education. She is a mature brain on young shoulders. In 2011 she competed in a few BE 4 Year Old eventing classes, winning on her first outing! She is a complete pleasure to work with; the key will be to ensure she gains an education while giving her time to mature and develop.
In 2012 she continued her education, answering every question in the BE100 classes she took part in. Her participation in the 5 Year Old eventing classes was scuppered with cancellations at every turn which was disappointing for her and her owner, Vanessa Briggs.
Dotty had a great 2013. She has always loved to jump, especially cross country, but has at times had strong opinions about the approach to the fence and concentrating in the show jumping. However she and I have now formed a great partnership.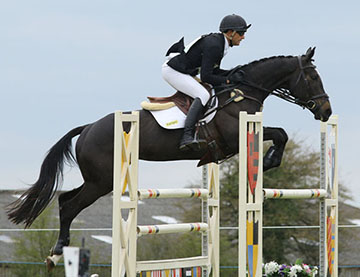 Dotty went well at the 6 Year Old Young Horse Championships, continuing to grow in experience. In 2014 she consolidated her experience at Intermediate level. In 2015 we focused on her flat work and show jumping and did less events as her cross country has always been exceptional – she completed her first Advanced at Aston Le Walls and has the scope and stamina for this level.
We spent the winter of 2016 working on her dressage and show jumping which showed improvement in the spring of 2016. She jumped fantastic cross country rounds in the early part of the year at Chatsworth among other venues. Sadly she had a very unlucky fall at Tattersalls when going well in the CIC*** at broke a bone in her knee  – she has been an amazing patient to work with and we are on with her rehabilitation and will just wait and see what the future holds.