Stepping Down / Moving On: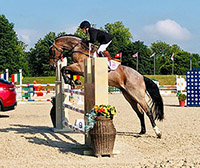 Athleet V
Tommy, who is owned by the Prentice family, first competed with Bill up to CCI4*S level before first Jenny and then Josh took the reins. A very special horse, he has now been retired.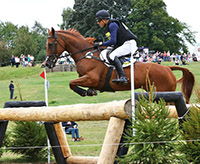 Alexander NJ
Alex competed up to 5* level with Bill, finishing 6th at Luhmuhlen. He has now gone to a lovely lady called Laura R to pursue a quieter life and enjoy competition at a lower level.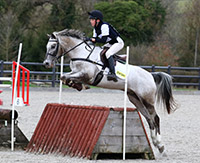 Uncle Austin
Aussie has been sold – the end of an era no more ponies now for Family Levett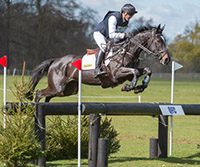 Scarlett O'Tara
Dotty is retired from competition. She produced a super first foal to Cevin Z and is in foal to him again. She is a wonderful mother and we have high hopes for the future.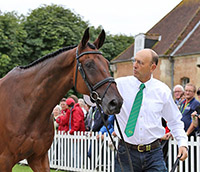 Shannondale Titan
Alfie, who belongs to the Prentice family, came to us in 2010. He is best known for his success in the Event Rider Masters series, however his career has many other highlights; winning the 4 year old championships when ridden by Gemma Hall, winning Saumur CCI4*L in 2013, completing Badminton in 2014 and participating at WEG in 2014.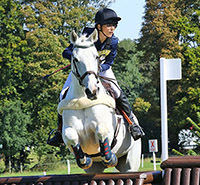 Rathmoyle King
Smarty is an ex-5* horse, owned by Carolyn Ryan Bell and loaned to Josh so he could gain more experience eventing. He is a legend, and it was an honour to have him on the yard.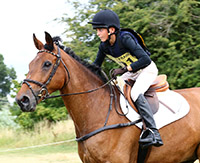 Ballymore Rich Cat
Ricky has retired. Originally competed by Bill up to Advanced level, he belongs to the Prentice family who kindly let Jenny take over the reins to have some fun at One Star level before he moved on to show Josh the ropes. He retires sound, owing us nothing.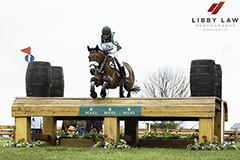 Improvise
'Womble' has retired. He has been gifted back to Ali Butler and is now doing dressage with Colina Pickles, our former Head Girl. He will always be special in our eyes. He owes us nothing, having achieved so much and given us all so much fun at the highest level, including a very special trip to Kentucky a few years ago.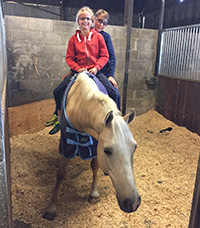 Zak
Zak is a 14.2hh lovely Welsh palomino pony that Jenny, Josh and Ursula shared to give him an education and experience. He has a great attitude, jump and paces. Zak has been sold to a lovely family with a competitive and talented daughter to have fun with.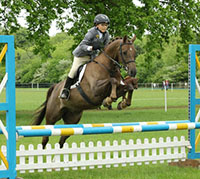 Charlie
Charlie is a 13.3hh liver chestnut gelding who has been there and done it – he loves to jump and he and Josh really clicked; both of them are laid back and most of the time meandered around at a gentle pace, but when at a competition or with an opportunity to do some jumping they shared a need for speed! He has moved on to make a new jockey, Amelia, happy now.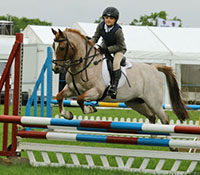 Freddie
Freddie is a 12.3hh strawberry roan gelding who is wise beyond his years – like Toddy (Ursula's previous pony) he is a little horse, as he has stride and jump which defies his size. He doesn't seem to have a naughty bone in his body bar a dislike of you touching his ears or pulling his mane, or being caught by a grown up – but with little people he can do no wrong. He has gone to be enjoyed by Ali Butler's son Arthur.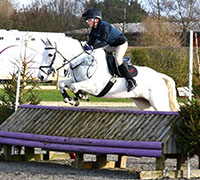 Kerry
We had Kerry on loan from the Rugman family. She was an amazing competition and hunting pony who gave Josh lots of confidence and many, many fun days whether arena eventing, pony club showjumping or flying hedges out hunting. She has now retired.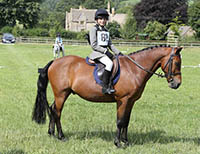 Irish Cracker Jack
CJ has moved on to a lovely family near Newbury – he is the most gentle and kind pony who loves fun rides, and is wise beyond his years; unfazed by cowboys and indians or fancy dress creations – he's one of those ponies who is immediately able to guage the experience and confidence of the child on board and hence give them confidence – he was a great 'transition pony' for Josh, really teaching him to ride, something I will always be grateful for.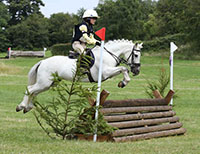 Hot Toddy
Toddy has moved on to look after our vet's (Tom C) children – sadly Ursula had grown out of him and it was time to find him another home to be cherished in – Toddy is another true gent, who forms very strong bonds with the little girls who care for him. He loves the finer things in life and nothing more than endless cuddles with his jockey. He has looked after many little girls and fuelled their love of ponies. He is a very special pony with massive talent and beautiful manners.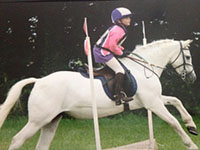 Slipper
Slipper was the Rolls Royce of second ponies, and we were extremely lucky to have her. 12.2hh and hugely experienced she taught Josh and Ursula so much.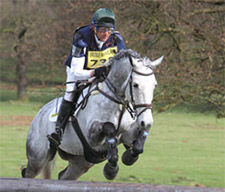 Silk Stone
I was very sad to see Silks leave the yard. Owned by Francis Birks he was a very talented and intelligent horse. Highlights for me were winning Tatts CIC*** in 2013, Blair CCI*** in 2013 and Aston Advanced in 2014. Silks has gone to a new home local to us where he will have some fun hunting, enjoy some lower level eventing, and live like a king.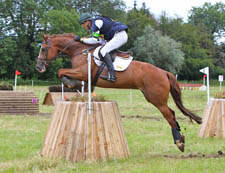 Araminta
Minty came to us from the National Stud, where she was bred. She has now retired from eventing as a career.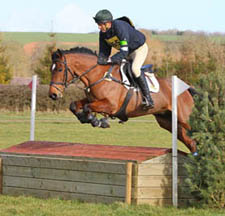 Timmy VI
Timmy has moved to his new home with Elsa and the Lamb family to enjoy lots of love and giving Elsa lots of fun and competitive experience in our local pony club the North Cotswold Hunt. He is only just up the road from us so we will be able to watch them develop as a partnership and I'm sure it won't be long until they are winning all of the prizes!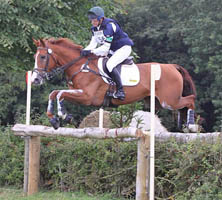 Filigree
Bill gained the ride on Figgy towards the end of the 2009 season. Sadly she picked up an injury on the gallops in the Spring of 2011 and the Gover family decided it was time for a career change. She has gone to the Harthill Stud, to live a lovely life as a broodmare with Nina Barbour and her team.
French Connection
Harry came to Bill from Vere Phillips via Chloe Newton during the 2008 season, having previously show jumped in France/Ireland. Bill took him from Novice up to three star level and his last run was at Blenheim in 2011 where he jumped clear across country and had a single rail show jumping. He has retired to the hunting field, a career that he will love.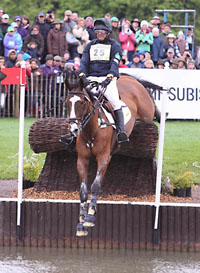 Political Trump
Tim is owned by Janet and Matt Prior and the Levetts. Matt produced Tim up through the grades, winning Blair CCI** along the way (beating Bill in to second place with Blacker Cat NJ) and completing Bramham and Blair CCI*** and Badminton and Burghley (twice). Bill took over the ride in 2010, finishing 28th at Badminton, only their third ever event. This was Tim's highest completion at four star to date and resulted in selection as a reserve for the 2010 WEG. His last run was at Burghley 2011 where he produced a personal best dressage test.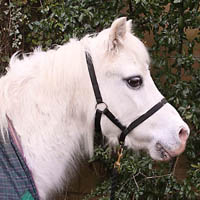 Basil
While Joshua's first pony was Peggy Sue (see below), Ursula favoured something a little younger than her brother. Now apporaching 30, Basil contested the local shows, including all and any mini show jumping Ursula could twist daddy's arm to enter! Basil has now moved on to give joy to another family – he's a very special pony.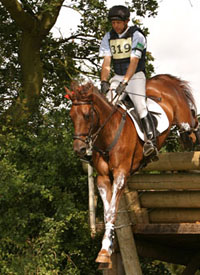 Minuto
Min, owned by Angela Dimsdale-Gill, was placed 10th at Burghley in 2004. He is a firm favourite with all of 'Team Levett', and has been based with us since 2002. He is a very kind and gentle horse but was brave as a lion when it came to eventing. Min had leg trouble on and off during the later part of his career – he's currently in good health and in full work, but has been retired from competition.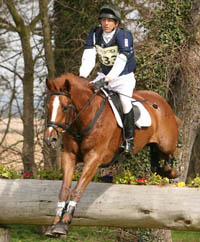 Sea Oro
Bella was due to run at Burghley 2010 but she injured herself in the run up. She has now returned to her owners, the Kemps, for her rehabilitation and most likely won't be coming back to pursue a competitive future again but instead may become a brood mare. I had some great rides on her over the years across country and, despite her driving me mad on the flat, I have a huge soft spot for her. Her going has left a big hole in the yard.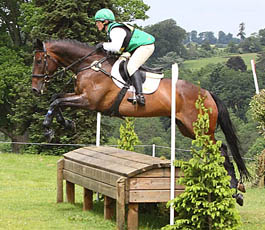 Master Buzz NJ
Buzz is an Australian TB gelding, a fun horse who helped Jenny rebuild her confidence riding with the gentlest, quietest kind nature. He is very good on the flat, and was frequently in the lead or top few after dressage as well as being the perfect leading rein horse when the kids were out hacking. He's now moved on to live with a local Pony Club mum.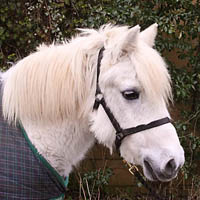 Peggy Sue
Peggy Sue was very much Joshua's pony. She was an angel unless you asked her to go beyond walk and a gentle trot, with a decisive buck. At the age of 40 she moved on to our friends Joss and Juliette Gray to introduce their little ones to ponies – a job at which she excelled.