SCARLETT O'TARA (Dotty)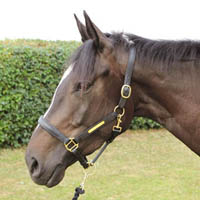 Dotty is a 16.1hh, dark brown mare, 6 years old, out of the event mare Tara O'Hara, by Major League. She is owned by the Briggs family.
She loves her work and is so far enjoying her education. She is a mature brain on young shoulders. In 2011 she competed in a few BE 4 Year Old eventing classes, winning on her first outing! She is a complete pleasure to work with and has a great jump; the key will be to ensure she gains an education while giving her time to mature and develop.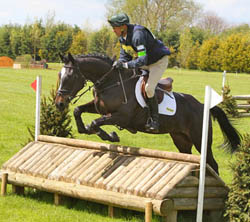 In 2012 she continued her education, answering every question in the BE100 classes she took part in. Her participation in the 5 Year Old eventing classes was scuppered with cancellations at every turn which was disappointing for her and her owner, Vanessa Briggs.
In 2013 Dotty will make the step up to Novice level and if all goes well she will aim for Le Lion D'Angers 6 Year Old Championships. I love riding her as she is such a competitor and loves her job.