Brideview Master George (Flash)
Flash is a 5 year old dark brown gelding by Ricardo Z out of a Master Imp mare owned by the Master George syndicate .
Flash was purchased from Monart Sales as a three year old in 2018 and we turned him away over the winter and backed him in this spring.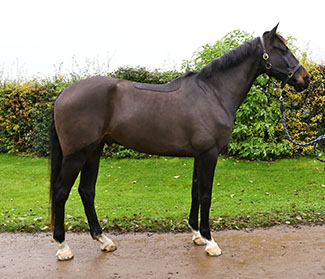 He is a very clever horse and really switched on and nosey, but loves to work. He is firm friends with Archie but definitely the boss in their relationship!
He will have no pressure in 2019 and just do some hacking, light schooling and clear round jumping and hunter trials in the autumn ready to start Eventing in 2020.