Loxleys Last Stand (Stan)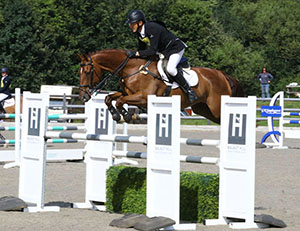 Loxleys Last Stand (Stan) is an 11 year old 16.2hh liver chestnut gelding by Loxley 29, owned by Rebecca and Roger P.
He has recently joined me and I've been getting to know him around Novice tracks. We are now planning to step him up to Intermediate level to gain experience at that level and consolidate our partnership.
He has a good jump and paces and is a fast horse across the country. I'm excited about him and what the future holds.