Sponsorship Opportunities
If you are interested in sponsoring Bill, please email on bill@billlevett.com
Bill is currently sponsored by: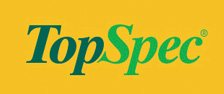 TopSpec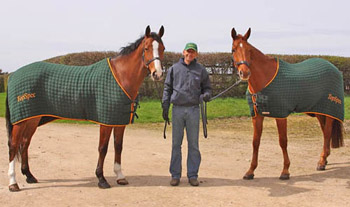 TopSpec is owned by experienced equine nutritionists whose goal is to achieve excellence in every aspect of equine nutrition, from selection of the highest quality ingredients, creating innovative, excellent formulae, manufacturing to the highest European standards and providing the most comprehensive nutritional advice to clients. Their nutritionists work closely with many of the leading equine veterinary practices in the UK and provide 'follow-up' advice on nutrition and management to their clients.
Click for more information on TopSpec
"I started using SUCCEED on a couple of my upcoming intermediate horses and one advanced horse – and I've been really pleased with the results. Both horses were not good doers but on SUCCEED they've both gained condition and more importantly held it while preparing for three-day event campaigns. They've never looked better and I think SUCCEED has played a part in helping maintain healthy gut function in these horses which were previously hard to build and maintain condition," Bill says.
Click for more information on Succeed
Bill is grateful for the support he receives from: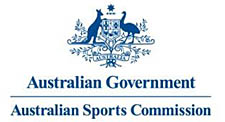 the Australian Sports Commission
Click for more information on the Australian Sports Commission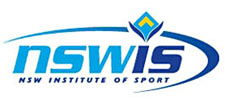 The New South Wales Institute of Sport
The NSWIS has provided financial support for coaching assistance. Click for more information on the NSWIS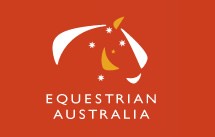 and Equestrian Australia
Click here for more information on Equestrian Australia
Bill is also supported by:
"I've used Prolite boots for more than ten years; they are light weight, tough and yet comfortable providing the horses with protection and me with peace of mind when I go cross country", Bill says.
Click for more information on Prolite

Equibalance
Equibalance Have You Got It? One of the major factors of good riding is balance; whether you are a happy hacker or a top competitor like Bill, inner core strength and balance is important. Equibalance can help provide just that and with a 30 day money back guarantee why don't you try it for yourself Bill has!
Click for more information on EquiBalance
FMBs Therapy Systems
FMBs produce advanced equine therapy equipment to enhance suppleness, fitness and rehabilitation; Activo-Med electromagnetic and massage rugs, boots, lasers and cold therapy plus dry and water treadmills, spa, solarium, nebulisers and washroom equipment.
Bill says, "Managing the physical wellbeing of my horses is an important aspect of keeping them on the road, the ActivoMed rug plays an important role in ensuring we prevent and manage muscle soreness proactively, leaving me with the peace of mind to focus on helping them give of their best in training and competition."
Click for more information on FMBs Therapy Systems