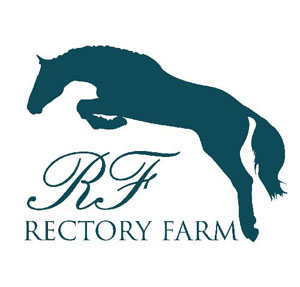 We've been out at Rectory today with the younger horses to do some combined training. It was an incredibly wintry day for the most part, with snow, rain and a cold wind.
We had Tonto, Dylan, Tara and Cassie, and Jenny took Ricky along too. Dylan and Tonto were quite fresh but the weather was certainty against them, in fact they were caught in the worst of it all, so another educational day for them both.
Tara was a little bit overwhelmed by the showjumping but her attitude is so good that it didn't take her long to understand what the test was and really click into gear. It will take this season at least for her to get her to know her job but that's what producing a young horse is all about.
Cassie was the star of the day, coping with the mud in the dressage arenas very well and doing a nice test, followed by a clear showjump round which won her the section. It's nice to see her doing well as she's such a lovely person.
Jenny had an enjoyable day out and it's great to see her riding so well. The partnership between her and Ricky is really developing. She has been very patient and it seems it's all now paying off. On the way home now, off showjump training with the older horses tomorrow.
Cheers,
Bill
Posted 2nd March