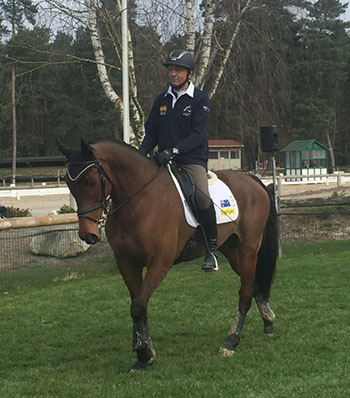 Womble sailed through the trot up and now the first day of dressage is over. I thought the judges were a little mean giving out the marks. Michael Jung is way out in front on 35 but after that there are some good 40's tests but not many, and everyone else is in the 50's.
Womble seems to be settled in so I'm hoping he will give me a nice ride tomorrow. We had our first team rider go this afternoon in Chris Burton and Harusac and although Chris was a bit disappointed, he still got a decent score 50.
We had another walk of the course today and I am working my way around the different lines, it is a course you have to attack.  Anyway will have more to say tomorrow.
Cheers,
Bill
Posted 24th March