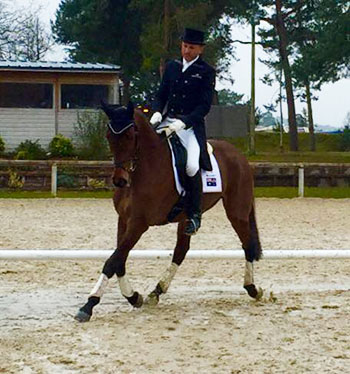 My first day of competition is over and I am very pleased to report that Womble did his best test to date, getting a 42.6 and ending up in fourth place. It is an extremely strong field so this was a great result.
The challenge now is to keep building on a good first day, as the XC is difficult enough and the time is near impossible to get. It will be nice to have a good go and see if I can hold my position.
The French tend to go flat out XC so the pressure is on. I will send another blog tomorrow evening and hope I will have good news.
Cheers,
Bill
Posted 25th March