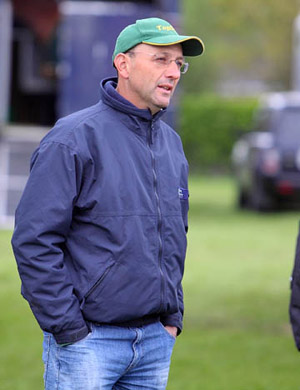 It's been a busy couple of days… My parents arrived from Australia early on Monday morning. Jenny and I bundled the kids in the car at 5am with honey sandwiches and I headed off to the airport and Jenny to Boston for work via meetings in London. Mum and Dad arrived safely after the marathon trip, SO great to have them here for next six weeks – the kids and I are equally excited.
Sadly I had car trouble on the way home, so between getting that fixed, a visit from TopSpec, the horse physio, farrier, packing the lorry, looking at a young horse, and cantering the horses it was a very busy day!
Today was my dad's 80th birthday so we had a mini celebration before leaving for Houghton, although Josh and Ursula are taking charge of a proper brithday tea party (with Graceys help) and musical statues this afternoon.
We arrived safely at Houghton after much last minute rushing around to ensure we had supplies and all jobs were taken care of before leaving, including bathing and working the horses. Eleanore is holding the fort at home and Vicky and Emma are with me.
Harry trotted up shortly after we arrived and has dressage tomorrow, Coco trots up tomorrow and Bella later in the week. I've not been to Houghton before but it seems a great event. We had a good look around this afternoon as we took all three horses for a leg stretch. The event is held at a stunning venue, gorgeous trees, very pituresque countryside, flat but beautiful. The ground feels and looks to be on the firm side, but they are working on it so I will reserve judgement for now and not make any decisions about what I will do to early re speed across country etc. It's always a difficult decision as you want to do well but also want to make sure you think about the bigger picture in considering each horse's future and for Coco, Harry and Bella they all have great potential. Time will tell on this and I will keep you posted.
I'm looking forward to the event and a few early nights after what has been a hectic few days. Its always nice to be able to focus on one or two horses at a three day event, although there is still a lot on with three courses to walk and three very different horses to ride. I've also been given the job of rider rep for the 1 star.
Anyway the first night at a three day always has a special feel – the sense of anticipation and all before us. Will update after Harry's dressage tomorrow.
Cheers,
Bill
Posted 25th May