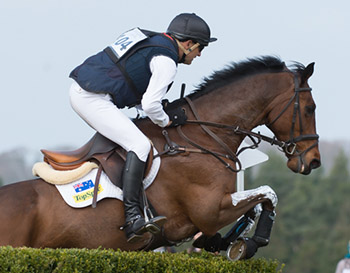 Trucking back from Burnham Market after three days of competition. All three horses, Ricky, Alfie and Alex went really well. I've never seen the ground there so good, even the long stretches up towards the back of the course had give in the ground.
Jenny keeps on doing well on Ricky, finishing 8th in the open novice. Her partnership with him continues to develop and get stronger, so they might do a CCI1* this year if she has time to get him and herself qualified, side by side with juggling the kids, her work and looking after me!
On Friday Alfie was first to do his dressage and he did a super test, but unfortunately one judge marked him down regularly because he looked a bit string-halty. I can cope with a few marks being taken off for that, but when it is almost 30 marks difference between the two judges I find it hard to understand. Then it was Alex's turn. We gave him plenty of work before his test, but he still was too fresh, so next time we'll have to make sure he is more relaxed.
The boys had an easier day on Saturday as the jumping phases all took place today. They both jumped lovely double clears, making the showjumping and the cross country feel easy. The course at Burnham Market continues to change slightly, and I think, for the better. It is a nice 3* run and when going from an open intermediate to Burnham for their first big track of the season it seems like an ideal progression.
We were very fortunate this year with the ground as sometimes it can be a little on the firm side. But the ongoing work they've been doing is so much appreciated and today it was perfect .
Events keep coming, with Weston and Belton not that far away and Team Training this week.
Cheers,
Bill
Posted 3rd April ~ photo Trevor Holt