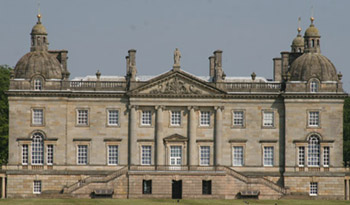 Harry did his dressage today and I was a little disappointed with the way he went. He scored a 54 which is mid field. He has been going very well on the flat in his last few outings and I felt he had really turned the corner but today for some reason it just didn't all come together. He broke in his medium and then ground to a halt in the walk at one point; several little errors and not quite the quality I have been getting recently. I'm not going to over analyse it as I felt I rode well and the warm up was the same as it has been. I guess the bottom line is that horses are not machines and he's still not 100 percent established.
I've walked the 1 star and 2 star tracks which I think are both fair tests. Neither track is overly big but there is still enough to do and lots of questions for both Harry and Coco who are both doing their first three day event at 1 and 2 star respectively. They have already done a fair amount of work on the ground and the aerovator has made a difference.
Bettina is here so I'm going to be able to have lessons with her on Coco and Bella over the next couple of days and have her help warming up for the tests which is great.
Anyway its all still to play for. Tomorrow I will be focussing on getting the courses nailed and minute markers in between riding the horses.
Cheers,
Bill
Posted 26th May – Photo Hilary Manners