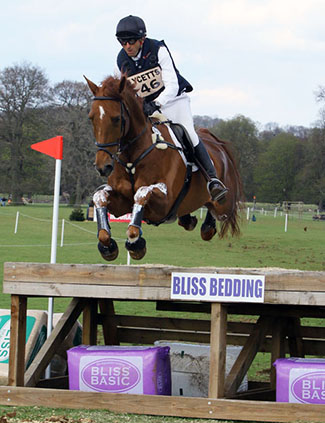 On our way back from the last day at Belton, feeling satisfied but a bit tired as it's been three days on the trot with very early starts and late finishes.
Dotty and Natty faced their biggest cross country track by a long way today, and accounted for themselves very well. Natty still has a bit of an issue with very narrow triple brushes but other than that she was very good. Dotty was a little star, and jumped all the direct ways, which was a big achievement for her.
Womble's prep for Badminton continues although we decided not to run him cross country as he went so well at Fontainbleau. Showjumping he had a look at a water tray and put in a stop which was naughty of him, but after that jumped a nice round. It was a good little learning exercise for us all coming up to Badminton.
After Alex's really good start with a PB in the dressage, he continued in that theme jumping another double clear. Let's hope we can keep building on these improvements for both Womble and Alex and have a good four star run this Spring.
Cheers,
Bill
Posted 17th April