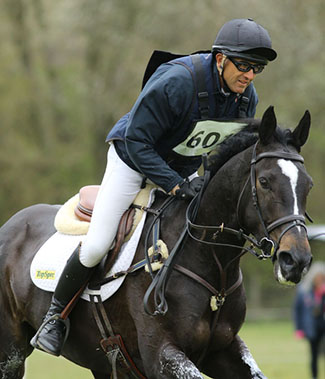 The rain stayed away for today which was really nice, and so the ground again was nearly perfect. The advanced cross country caused a lot of problems. On walking it it looked very inviting and not too tricky but the dimensions of the fences are big and so if you've got it slightly wrong, unlike a smaller fence, you are more likely to pay the penalty.
The first horse doing their test today was Dotty, and she did the best test she's ever done at advanced level. Unfortunately she's still struggling with the showjumping at an event, but when she went cross country she was brilliant, feeling like she's got loads of advanced experience when actually she doesn't have that much yet.
Womble and Alex were also both out; it's good to be out with Womble just before Badminton and another small learning experience with him today in the show jumping – hopefully in a week's time all these learning days will pay off!
Alex continues to be more established at the level, with a nice dressage and clear showjumping. We decided not to run him cross country as he still has two big runs booked in before Luhmuhlen.
So all in all a good weekend and most importantly we're all in one piece and on track to leave for Badminton on Tuesday.
Until next time, cheers
Bill 
Posted 1st May