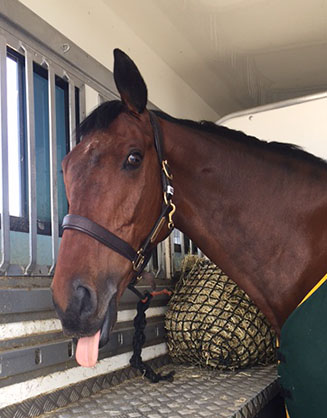 We're driving down to Badminton at this very moment. You're never quite ready to believe you've actually made it until you are there and have passed the first trot up but everything looks set for a good week at the moment.
All the preparation training and competitions have now been done and it's just a matter of getting there and trying to realise the potential that Womble has and enjoy it all. It is a bit of a cliche but it's a huge team effort and a big achievement just to get to these four star events with a sound horse. Let's hope by the time Sunday night comes around we are all happy and more importantly Womble is well.
A bit of luck will play its part as always but I feel we are as prepared as we can be.
Till tomorrow, Cheers,
Bill
Posted 3rd May