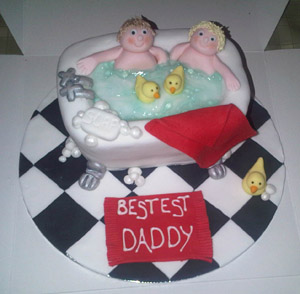 I had Figgy and Magnus at Catton Park today. I gave Figgy a quiet run today as she's had a couple of quicker runs lately, and I don't feel it's good to run horses quick time after time. She went OK in the dressage; she is basically improving, there were a couple of little mistakes but I was pleased and I feel she is on track for Hartpury, her first three day event. She then show jumped well being unlucky to tip one out, and then went the best she has gone cross country – I tried a new bit which seemed to really suit her and I feel our partnership is beginning to gel.
The novice track caused quite a few problems, and they ended up pulling out a double of log piles at the top of the hill in the woods. It was a couple of square log piles on three strides and it rode well for me, but they had several falls in quick succession and so sensibly pulled it out. The log piles were quite square and under a tree at the top of a pull up a hill so whether the horses were being caught out after coming up the hill or the sun was causing shadows on the fence I don't know. All I can say is that for me it rode fine, but I think it's the right choice to pull out a fence if a few horses fall in quick succession.
Magnus went better again in the dressage, he is coming on and improving with each outing which is good. He didn't show jump well which was frustrating, he was a little spooky however he went like a top cross country and I was really pleased with him. The intermediate track was quite beefy with a bounce into water one from home, but he coped with all the questions well and as I say I couldn't be more pleased with him. He ran a minor placing and I'm hoping he will come on again from the run and he will soon be very competitive in all three phases – he and his owners deserve to be in the money soon!
I then rushed home as the kids had planned a surprise for me. They had (with the help of Jenny) planned a cake and tea for me for Father's Day. The cake was a mock up of a bath with Joshua and Ursula in it as the long standing joke is that I can always be relied on to show up in time for bath! I've always bathed them, it's 'my thing,' even when they were very small and too small to be discharged from hospital I went each night for months to bath them with Jenny in the evening and it's since become part of the family routine when I'm at home. Anyway we had a lovely meal and the cake to top it off.
I'm off to the gallops in the morning with Coco, Harry, Tim and Hipp who are all restarting their canter programmes again as part of their preparation for their respective autumn goals.
Cheers,
Bill
Posted 20th June