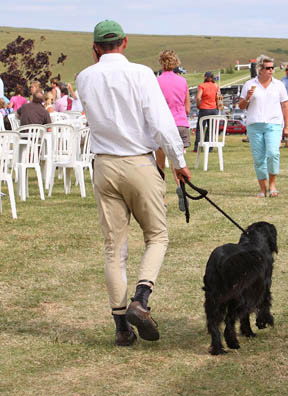 It has not been a good week. As is always the way with a career in horses there are as many lows as there are highs and this week has definitely been one of my all time lows. To cut a long story short both Hipp and Tim have come away from Barbury with injuries that will put them out of action for a while. There is no rhyme or reason to this, it's just one of those things. It's all the harder to take as I've had a lifetime ambition to get to a major championships during my career – a goal that still eludes me. I had felt  that it was 'my time' and I stood a good a chance with two competitive four star horses. Ironically both had been short listed for the WEG in Kentucky in the last two weeks.
Eventing is a roller coaster career choice and this is a tough blow to take with both horses now sidelined. As you can imagine I've  not been much fun to be around this week and there has definitely been a cloud hanging over Team Levett at Little Charingworth Stud. I have a great back up team and they also don't deserve this kind of luck. Eleanore had just got her passport to be able to travel to the US and the team were gearing up for an autumn campaign full of optimism with Burghley and WEG as serious goals for us all – it's not to be.
Jenny and I have beaten ourselves up this week going over 'why this happened' and 'what we could and should have done differently'; should we have run at Barbury, maybe we should not have run at all between Badminton and the WEG selection trial at Hartpury etc etc. However the simple reality is nothing – it's just one of those things. I feel we run a pretty tight ship. We try and leave no stone unturned in our preparations, but even with all of the preparation things can still go wrong. The horses both came out of Badminton very well and have been on great form, with no obvious niggles, and were fit enough to run competitively at Barbury. As I say there is no rhyme or reason.
Hipp and Tim have sustained two very different injuries and there is no obvious explanation for either of them. Tim's setback is more minor and with a little time he will, all being well, be back for a Spring campaign at Badminton 2011. Burghley or WEG will come too soon for him this autumn, and so we will take our time and I will focus on dressage and show jumping over the winter to continue to build my partnership with him. Hipp's injury is more serious and more unusual, damage to the tendon at the back of the knee, so he will need a long rehab. He's most likely out of action for this season and next. I'm just gutted as he's a very special horse, the type you don't get come along very often, and he (and I) are not in our infancy.
I'm trying to stay positive and thank goodness I have children as they've been a very welcome distraction this week. However the reality is that this is the third time running I've missed out on a major championships with a last minute setback. That's horses.
Cheers,
Bill
Posted 16th July