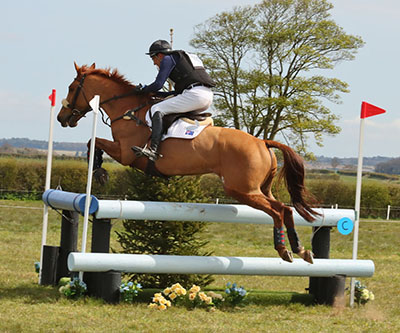 Quinn (pictured) and Bart have officially done a 4*S which feels very much like the next phase in their Event career. Their dressage still isn't established – I realise I will just have to give them time to settle into that level of dressage.
They both jumped well in the Show Jumping today, but unfortunately both had one down.
The highlight of the day was Quinn's XC round. He felt very 'on it' all the way round. Bart had a couple of run outs regrettably, but jumped both fences at the second attempt. I think a little bit of schooling is in order, plus some more experience. It makes me feel a little better that these two fences caused a fair share of problems all day.
The ground was firm but not uneven, the organisers had done as much as they could to take the sting out of it. There were a few horses that didn't run but the majority did.