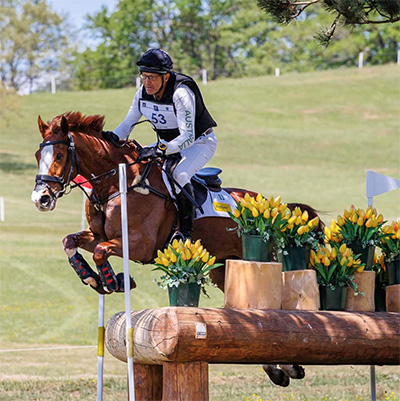 Despite his inexperience Sligo Candy Cane put in a great performance at the World Equestrian Games test event, finishing 14th out of 63 starters.
Bill and the nine-year-old 'Floss' posted a dressage score of 32.1 for 30th place, before climbing up to 23rd after jumping clear with just a few time penalties across country.
On the final day the pair jumped a stylish clear round, never looking as though they were going to touch a rail.
Very exciting for the future!
Photo © Libby Law