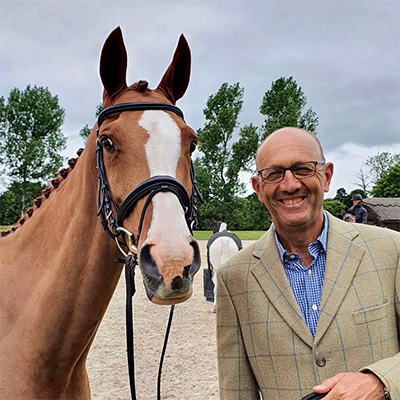 We had a great trip to Millstreet, which was first recommended to me by Tim Price and Kevin McNab several years ago. I've enjoyed competing there ever since – it might be a bit of a trek but it's worth it.
Mike Etherington-Smith's courses are tough enough but some of the best I have ridden, and the team makes a lot of effort with the ground. The time is always hard to get and the horses learn a lot from running there.
Floss was in the 4*L. He's capable of doing a test in the 20s but is still quite green and we missed the flying changes. It was an improvement on Pratoni though. He's come up the grades quite quickly and this was his first 4*L so I can't be disappointed with his 33 double clear and eventual fifth place.
You never know until you ask the questions if a horse is capable of moving up the levels. Floss was a bit careful jumping into the first water, and of course he's not a thoroughbred so the big question was if he would have enough stamina for the decent sized hills. He absolutely ticked that box, finishing just two seconds over the optimum time and growing in confidence as we went around the track. He really feels like a potential championship horse.
I also took Bambi for the 3*L. He went well too and felt like a potential 5* horse across country. We had a couple of rails down on the last day but still finished 15th. Both horses felt like they had bags of engine and gallop. With each a first-timer at their level I didn't know how it would go but came home more than happy.
Exciting for the future.
Cheers,
Bill
Posted 8th June