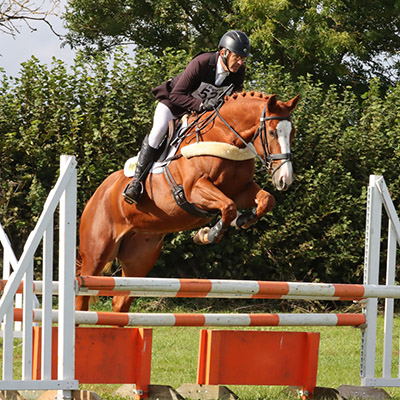 We had a wonderful day at Swalcliffe with the two five-year-olds, Mac and Dotty (pictured). They both had very exciting double clears, feeling the best they have been all season with 11th and 7th placings in BE100.
To finish off the season with such great weather – the sun shone all morning with marvellous blue skies – is really enjoyable. I still have a couple of Events left but these two have now finished their season and on a good note. They both did good tests and great show jumping. It's always hard in the first season, so to end on such a good note is very satisfying. Their XC was good and genuine with no zig zagging along, taking me from fence to fence with no hesitating – just where I'd want them to be at the end of their first season.
A good 100 track with lovely ground. Swalcliffe is always enjoyable and we love that it is local to us.
I go to Oasby next weekend with Boss and Archie and then immediately afterwards, to Le Lion d'Angers with Archie. It will be good to finish the season at a great prestigious Event.
Jenny and Urssie had a successful time in Yorkshire this weekend for the British Vaulting Championships with Jedi while Josh was at the yard today.
Cheers,
Bill
Posted 10th October