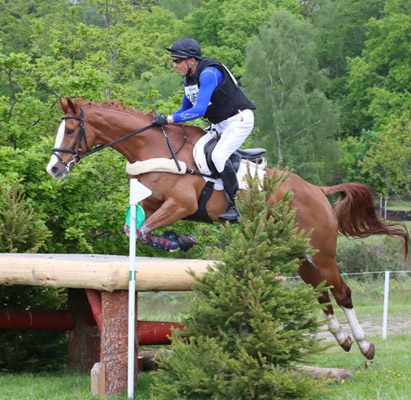 Josh and I were all set to go to Rockingham last weekend, with three horses each. It was not to be as yet another event had to abandon because of the ground after such mega amounts of rain this year. However, Tweseldown stepped in and added Friday to their Saturday to Monday event and all six horses were accepted.
A truly magnificent effort from Tweseldown organisers and volunteers – and at such short notice. All the riders I chatted to were hugely grateful to have a run; they were very appreciative and thankful.
I hadn't been to Tweseldown for a while. They have changed the track a lot since I was last there, making it less twisty and using the race course more. It's a more flowing course and very educational. All the riders were saying it's a good educational track and well worth coming to, having not been here for a good few years, like myself. The going was good too.
Dotti was doing the Novice and was good in the dressage but a bit green in the SJ. She had never seen an arena such as Tweseldown's and it was more busy than she's used to which was good.
We had a disagreement at fence 2 on the XC but she jumped it fine the second time. It was a strong enough Novice but in a good way. Dotti just got better and better as she went round which was hugely pleasing and she travels well.
Bambi and Floss were doing the OI. They both jumped super clears in the SJ. Bambi has had a good run for some months of jumping clear! Maybe since he started Advanced classes. Bambi was on the time in the XC where I was trying to give him a bit of a set up for Bramham so he is travelling a bit quicker.
Floss (pictured) had a good mark in the dressage of 23.9 although I felt he was a bit inattentive. He can do better but the judges seemed to like him. Floss jumped a lovely clear SJ and was well up on the XC, feeling really good, finishing in the money at 2nd.
I feel both Floss and Bambi need to do more shows that aren't the big ones.
It was a busy day for Lucy Whitehead with six to do, but all went well! Bambi and Floss are headed for Bramham. Bart is then off to Luhmuhlen.
Cheers,
Bill
Posted 22nd May