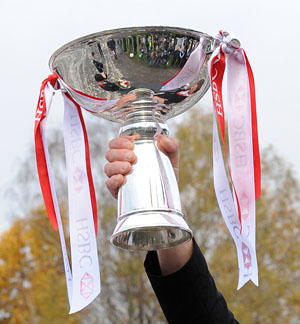 I've had the best news today; Charlie came to check out Madge and he scanned her and confirmed she's definitely in foal which is great news, so we should have our first foal on the ground next August, all being well. Madge is happy as she's been promised an endless supply of polos if she continues to nurture her foal successfully!
We've also managed to find a home for Jimmy with someone we know locally who is prepared to take him on and with patience try and make a hunter of him, which is a good outcome as he's in the right sort of home and if all goes well he will have a 'job' in the future where he will be much used.
Herbie has gone home for a holiday; the horse market seems to be quite slow from my personal experience and talking to others. It's not a great time of year to be selling horses so Herbie has gone home for a break and hopefully will come back in the spring to try again – I'm convinced he will make someone a great fun horse.
Coco is coming back this weekend which I'm looking forward to and Tommy, the infamous pink pony, has also come back from his holidays this week. Both are  lovely horses to work with and I'm looking forward to cracking on with the training of both of them this winter.
I took the girls show jumping at Allenshill today along with Herbie before dropping him home. Much fun was had by all and all the girls rode well and learnt something from the outing which was the purpose of getting them out for some match practice!
Pau sounds like it was an interesting competition. I've not picked up much feedback about it yet but looking at the results it seems the cross country caused quite a shake up and the show jumping under heavy rain conditions also changed the leader board. I'm glad that Andreas got a big win as he's been knocking at the door with a number of seconds. William has had a fantastic year and deserved to take the HSBC series, and with it one of the few eventing prizes that has a significant financial value attached to it. Good for him – he has great strength and depth in his horse power now and is riding at the top of his game.
The season is now at an end, but already the 2011 planning and preparation has started for some, but for me I'm trying not to get ahead of myself – it's sometimes important to press the pause button even if only momentarily – although not sure who I'm kidding on that one with two small pups around, and Josh, Ursula and the yard to keep me on my toes!
Cheers,
Bill
Posted 9th November