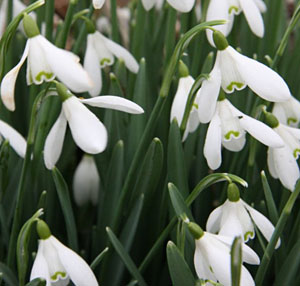 Winter has bitten again, I thought milder weather was on the way and would have lasted longer but alas no. Bring on those warm spring days I say.
Yet another busy week before the season starts. I'm really looking forward to it all kicking off this coming weekend, which for us will be at Aston Le Walls which is pretty local for us being about an hour away in the lorry.
It's been pretty full-on getting everything out for dressage lessons and for some show jump and cross country match practice, and making sure the fitness work keeps pace especially for Tim and Figgy whose three day goals will come around pretty quickly.
We've been so lucky that our local cross country course has been able to stay open. They have amazing ground and despite the constant torrential down pours they've stayed open and the ground has remained good! I've been schooling on Minty again and she didn't buck me off this time; I feel I have a decent chance of getting her around her first competition. She is a brave mare and when she learns to relax will do a good job in all three phases I think.
Dotty was also a star cross country schooling again. We didn't do too much with her but gave her a taster of the various different natural obstacles and again she took it all in. Blue Eyes also got a taster for the natural fences – as I find it a good way to bring on a green young horse. I also cross country schooled Dan for the first time this spring which was good so I'm looking forward to taking him out at Aston this weekend.
We headed to Allenshill again earlier in the week with a mix of older and younger horses. I was particularly pleased with how Alex and Fin jumped, both were confident and concentrated well, jumping well over what was a slightly bigger track for them. I also took Harry and he was much improved from last week so I think I'll put last week down to being a bit rusty. Moose coped well with the slightly bigger fences and was softer and more relaxed. Tim was a little anxious and didn't relax as much as I would have liked. However I've still got time so I think it will be valuable to keep taking him out and jumping him around courses on a surface without any pressure to see if he and I can build our partnership and help him relax. He's still done relatively little jumping since coming back from injury so it's early days in terms of getting back in the groove.
The girls have also been out show jumping and cross country schooling this week to make sure they get their eyes in, and I really hope this year that they can all get some good results and enjoy it along the way. I'm hoping some of them will be able to build up to Novice as they are now ready for that and it would be great to see them progressing up the grades.
Bailey is the mount of our newest working pupil Izzy, and the two of them are hitting it off really well which is nice to see. I think you can say that for the first time in a while Bailey has a jockey that is in charge – and that is no mean feat!
Anyway I'm hoping for the yard, the girls and my own sake that the frantic nature of the last couple of weeks will settle down (it always does) once the horses are out competing and we are all officially 'back in the groove'.
We are at Aston Friday, Saturday and Sunday so I will report back on progress in due course.
Cheers,
Bill
Posted 2nd March