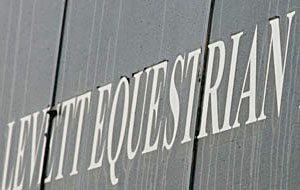 Six hours later than planned we've finally put the horses to bed at Burnham Market: the day has been one of those that goes completely pear shaped! My plan was to ride all of the horses on the flat and give them a jump this morning and that went well, although as ever these things always take longer than planned but at least all were worked as I wanted.
We then left a couple of hours later than I'd wanted to for Burnham Market, but still with the ability to miss the traffic – however the M6 had other ideas as there was a major pile up. So for a second year running we ended up with a marathon journey to Norfolk, stuck in traffic for a long time. On arrival Eleanore sorted all of the boxes and Darian and I gave the horses a long leg stretch and pick of grass.
It all kicks off bright and early tomorrow as I've made a game plan with Eleanore and Jenny which will mean I'm riding from early through the day – I want to ensure I set each horse up for its dressage test and that will mean working them more than once. We also have to work them a couple of times and take them out of their boxes for picks of grass to mirror their routine at home as much as possible. At home they are out in the field all day and go on the walker for an hour in the morning and afternoon plus have a good piece of work. We have a tried and tested system now at home and away which helps.
So off for an early night as Silks, Harry and Coco do their dressage tomorrow and trot ups, Roller is not on until Saturday but given she's quite a live wire I will give her a couple of works tomorrow.
Cheers,
Bill
Posted 14th April