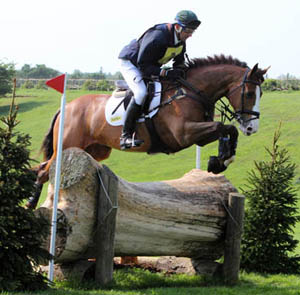 I've had a productive (but not winning) day at Withington today. I had Fin and Dan doing the Novice and they had done dressage yesterday. Neither did world beating tests but both are improving slowly. Dan jumped a nice double clear, going the best he's gone cross country. He's beginning to trust me a little better and go across his fences a little more which is encouraging. Fin had one down show jumping but jumped well although he was against my hand a little and I'm going to have another play around with bits. I decided not to run him cross country as he's been going brilliantly in that phase and is more than ready for the step up to intermediate cross country which is his next run.
I also had Womble doing the novice with the Houghton one star dressage test. He warmed up beautifully but rather lost the plot in the arena, not helped by a possey of bikers going past just as I was about to start my test and the show jumping warm up on the other side of the fence. Needless to say he was very unsettled which was disappointing. He then jumped a nice steady double clear and remains a good jumper with plenty of gallop.
I also had Harry and Coco doing their dressage today as they were drawn day before. They were doing the advanced with the 3 star dressage test. Coco did an OK test, not sure what he's scored and Harry was also OK although he didn't go as well as his previous two outings at this level and remains very much 'work in progress' at this level.
They have done a lot of work on the ground but the sunshine and fierce drying wind are drying the ground all the time unfortunately. So I'm going to play safe and not run Coco and Harry cross country although I will probably show jump them – although I've not yet decided on that 100%. It's a real shame we've not had more rain as it's a lovely track at Withington, but I just feel I cannot take the risk to run the horses on hard ground – it was firm at Burnham Market although better than it is now so given both horses went well last time there I will not take the risk. Shame but I've got to ride and plan with my head.
Cheers,
Bill
Posted 30th April