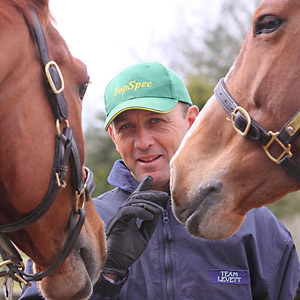 It's been another busy day at home today with horses to school and a trip to the gallops with the horses on three day programmes.
The highlight of the day was giving Hipp a little jump (his first since last July) and he loved it! He didn't really realise what he was doing until he'd jumped a couple of little fences and then once it sunk in he had a good old bronch and squeal. I don't know who was happier, Hipp or me!
I didn't jump much or anything big but it was nice to have reached this milestone in his rehab and I'm looking forward to cracking on with some comeptitive dressage in the near term and a little jumping with an aim to be back out doing some eventing towards the back end of the season.
This weekend I'm not eventing which is a treat, a family day and working horses on Saturday and giving a clinic and riding on Sunday.
Cheers,
Bill
Posted 6th May