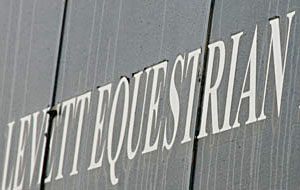 Well we struck lucky last night as we took a gamble and drove to Caen despite rumours of the winds being an issue and potentially the boat not sailing with horses on board. However luckily the winds dropped, we were allowed on and the crossing was fine. I much prefer this route as I was able to get a good sleep and we were still home by 9am.
Anyone who's done the 'ferry dash' from a three day in France will know what I'm saying when I say it's always a 'white knuckle ride' and scramble to make the ferry. The French do prize givings well and there's lots of celebrating and lovely prizes to give out (more of that in due course) and so that takes time, and then it's a mad dash to the lorry, get everyone organised and then drive as fast as legally possible to the ferry. We made it with 30minutes to spare and it was chaos as everyone was trying to get processed at the same time!
Anyway now safely back at home and there is no rest for the wicked. I was on my first horse within the hour and have been riding most of the day which I enjoyed. It was nice to be home and the horses seem well. As ever Jenny and the girls have done a good job keeping all the horses worked and safe and well and the yard ship shape.
The girls have done a sterling job turning the lorry around today, lots of washing, cleaning, unpacking and repacking. The oddest request from Eleanore was for buckets – apparently all of ours went missing from the cross country cool down area – so JS Equine, one of our suppliers, did a great job and pulled out all the stops to get us 8 new pale blue buckets today!
Meanwhile Coco has had a well earned rest in the field – where he will spend the next couple of weeks. He had a nice massage from Maggie to help his tired muscles after the extersions of the week and his long trip home. Maggie also gave the Houghton and Bramham horses a good check over and Nick's been here shoeing them all as well – so it's been an action packed day.
We leave for Houghton tomorrow morning but not before I work a few and take Harry for an early morning work out at the gallops. The action kicks off for me tomorrow with Moose's trot up and then dressage early Wednesday morning.
Will keep you posted.
Cheers,
Bill
Posted 23rd May