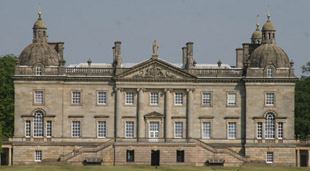 It's been another crazy day, I felt like I was up before the night had begun as I was on the gallops with Harry at 5am. Harry galloped well and I feel is on track for Bramham. Jenny will keep going with his fitness while I'm away for a few days.
It was then home for a quick breakfast with the kids, ride a few horses, mend some fencing and then begin the trek to Norfolk. We left on time, but only as Jenny had given me a depature time an hour before the time we really had to leave by!
Our trip to Norfolk was uneventful and we made good time, arriving early afternoon which enabled us to give the horses a good leg stretch and get them settled before the one star trot up.
Moose and Silks are already chilled out, Womble however is rather excited to have arrived at a party! I'm glad his dressage is not until Thursday afternoon which will give me some time to get him settled.
Moose and Womble passed their trot up late in the afternoon and I then worked all of the horses. The ground here leaves a lot to be desired. The description 'road' comes to mind and I'm currently pretty disappointed as so far they've done no work on it, although they are about to start with the aggrevator and I hope they do a lot of it, and water over the next 72 hours, or there will be a lot of disappointed, unhappy people.
They also could have made an effort with the dressage and warm up areas. I'm hoping they will try and rectify things asap.
Moose does his dressage at 9.49am tomorrow.
Cheers,
Bill
Posted 24th May