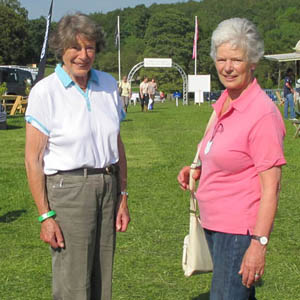 With Harry's dressage not until tomorrow afternoon I've spent today re walking the course to work out my minute markers and lines and options at different fences.
I've also ridden Harry a couple of times to try and get him in the groove. He's a funny horse as he doesn't get excited and he's not the easiest to motivate but he has a great engine.
I think the cross country course is tough but fair. The course starts with a couple of nice big fences then the water is a little later in the course than last year at about number 8 with a big drop in, then big log off a ramp into water. As usual there are lots of hills up to about 7 minutes with big fences all the way. The ground is decent and they are still watering which is helping. I like Ian Stark's course building he builds a course that encourages attacking riding.
It's very warm up here and with 24 fences and at least 9 being combinations I don't think it will be a dressage competition.
Harry feels well, but his dressage is not yet established at this level so I will be pleased with a score in the 50's. We will see tomorrow afternoon.
Cheers,
Bill
Posted 2nd June