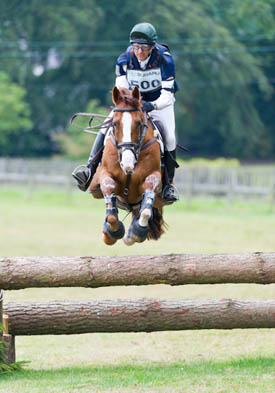 Where there are horses there is always drama, or at least that's what it feels like.
After a superb run at Cholmondeley Dan has sadly come out not quite right and needs to have a bit of time out to recuperate. It's part of the sport I love but it's the part I hate – and it always happens when you feel like you've turned a corner, achieved a milestone, have an important goal upon you – etc etc. Everyone has their stories to tell of mishaps and setbacks but it doesn't make it any easier when it happens.
I'm gutted for Min and her family, and for Dan. He's a quirky, special horse and I have a real soft spot for him, hard to explain but I do. With a bit of time I'm sure he'll be back in action but until then Dan's earnt himself an early holiday for a little while.
There's no time to wallow (at least during the day) however as I'm off to dressage at Weston Lawns with Tim and Hipp for some more dressage practice doing some Advanced Medium and Advanced tests. Then its to Homme House on Wednesday another local event, with in between times plenty of horses to crack on and work at home and get focused on the achieving each horse's personal goals.
Will keep you posted, cheers.
Bill
Posted 1st August – Photo Trevor Holt