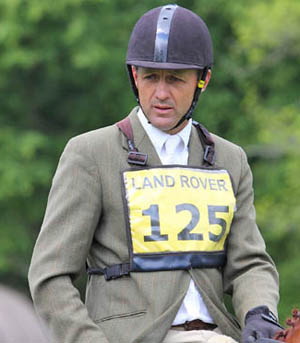 Today has gone well and all of the bits of the plan seem to have worked which was a big relief! Eleanore and I got to Hartpury in good time and got the horses settled and lorry organised as 'home from home' for the week. Eleanore gave the horses a pick and a leg stretch this morning and then hacked them all to get them settled in.
Meanwhile I drove to West Wilts to help Issy and ride Dotty and Robbie – I was hoping to get Robbie qualified for the 4Year Old final (Dotty is already qualified) and so was pleased to achieve that goal (no pressure from the wife!?) as he finished 3rd in the section with a 28 dressage and double clear. Dotty also went well in what is still only her second ever event, she was a little tense in the dressage, rolled the last fence in the show jumping, but went like an old pro cross country – she seems to really love to run and jump – fun to ride. Issy also had a good day – rolling one pole in the show jumping and going clear cross country, a great result.
I then hot footed it back to Hartpury in time to trot up Sunny, which went well and then rode the horses before heading home.
Tomorrow is another day of logistics for Team Levett as Hartpury threw us rather a curve ball, only running dressage for the 2 star on Thursday! We had requested Friday dressage at Hartpury but that is not meant to be! Instead we have a late dressage time on Thursday for Sunny. So with three entered at Aston Le Walls the Aston team have been very accommodating putting me on first, and then I will again jump in the car and drive from Aston to Hartpury in time to ride Sunny in for his dressage test. Eleanore is in charge of things at Hartpury and will give the horses grass and a hack in the morning and Sunny will have a lunge as well to give him a stretch and help him work in.
I'm hoping tomorrow works as smoothly as today. A full report will follow………
Cheers,
Bill
Posted 10th August