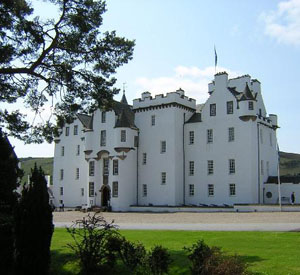 The sun has shone today at Blair and on days like today it has to be one of the most beautiful places in the world. Jenny, Hannah and I took the horses for a hack this morning around the Blair Atholl estate and it is simply beautiful.
Mac and Fin, who've never stayed away anywhere before, are being very vocal and are not yet that settled – so this will be a 'growing up' experience for them. Alfie at eight years young is handling it all like an old pro as he has stayed away before at Houghton.
They all got a chance to walk around the dressage arenas today and the trot up passed without incident. I'm rider rep in the 2 star and am also first to go on Finn.
I've had a first walk around the course the ground feels perfect. The tracks look like they have plenty of galloping and jumping but more on all of that tomorrow.
Mac and Finn do dressage tomorrow and then Alfie follows on Friday morning.
Cheers,
Bill
Posted 17th August