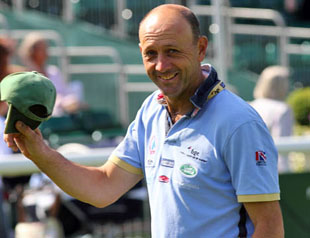 As is often the case with horses plans change and sadly today they've had to. The good news is that all the horses are fine, it's me that's a little under the weather with a pulled muscle which I think I jigged up at Burghley and then tweaked this morning riding. Nothing serious and all will be good in time for Blenheim but I just need to not do too much riding for the next 24hours or so.
Hence sadly I wasn't able to go to the show jump clinic with Gilbert Blockman which was a real blow as I was really looking forward to the sessions with each of the horses – never mind, there is always next time. Instead I've had a catch up day of phone calls, admin and jobs around the yard (fun, fun) along with some physio to get me back on the straight and narrow.
We are pretty much set for Blenheim and will head off down there tomorrow afternoon.
Cheers,
Bill
Posted 5th September