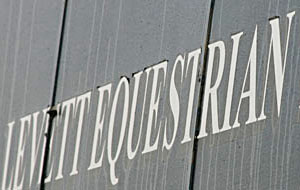 Today has been a day of 'getting organised' and getting to Blenheim. The good news is that I had some more physio this morning and now feel in much better shape. I was able to get some jobs done this morning at home and give the girls a jump lesson before setting of for Blenheim.
I love the fact that when I get in the lorry to go to Blenheim it's only a thirty minute drive down the road – a rare treat.
So we got all the horses settled on arrival; all three Coco, Harry and Ricky were quite bright and seemed pleased to be at an event. We took them all for a hack this afternoon to stretch their legs. The ground feels very good from what I've seen so far although I will know more tomorrow.
I'm now off to the supermarket to stock up on supplies for the week – the glamorous life of an eventrider, and then it will be an early night to ensure we are all well rested for the week ahead.
Cheers,
Bill
Posted 6th September