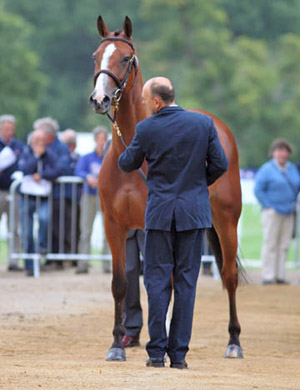 Today has been a good day at Blenheim. Harry and Coco both did their trot up and passed which is always a relief, even though I had no anxieties you still are always glad when this bit is out of the way. Ricky doesn't trot up until Friday after his dressage.
Unfortunately the Australians only have four horse/rider combinations rather than five for the team competition, a long story but the way it is. So the pressure will be on for all to complete and to stay ahead of the Japanese which we need to do if we are to gain Olympic qualification.
I'm riding Coco in the team competition which is part of the 'normal CCI', and Harry in the normal CCI. The dressage for the team competition all happens in a block early tomorrow morning which is rather odd but how Blenheim want to do it. It's a most unusual format but it is what it is! So Harry will be doing dressage on Friday afternoon, I'm not yet sure when Ricky will be strutting his stuff, while Coco is last to go in the team competition and will do dressage tomorrow morning.
I've had one walk around the cross country the course. On first walk it seems big but fair and the ground is good. The optimum time is 10.28.
More on the course tomorrow, for now I'm going to focus on the dressage tomorrow morning.
Cheers,
Bill
Posted 7th September