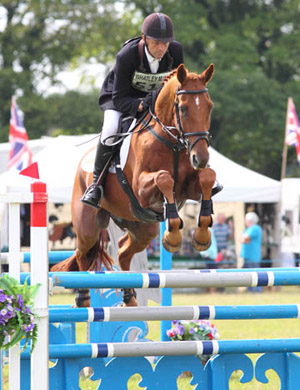 I was at Gatcombe today after enjoying a week at home with the Three Days behind us. It was an early start to work horses before leaving and then down to Gatcombe where Moose, Womble and Hipp were doing the Intermediate.
In short all the horses went OK but it was definitely mostly 'work in progress'! Moose was having his first run since Barbury and was excited to be out and about. He managed to hold it together in the dressage but got rather exuberant and a little green in the show jumping. He then went rather green on the cross country but that's how it goes sometimes! I'm sure he will settle down with a few more outings.
I found both the show jumping and cross country tracks didn't ride fluently today. There was a related line with a one stride double and then three strides to an upright in the show jumping which didn't ride well for me all day. Horses seemed to be backing off the upright, all a bit odd – or maybe it was me!
I never find the cross country rides as well at this event as it does in the spring. The March event seems to flow and get horses going forward well but this event never seems to have the same effect. I don't know if its the woods and/or the different light but for whatever reason it just doesn't seem to encourage horses to go forwards in my view and that's what it feels like to ride around.
Womble tried hard in the dressage, he's improving all the time and tried hard – a few green mistakes but better. He jumped well, just having a pole when he got distracted and was too busy looking around and I had to then ride him forward to a fence and we tapped it out. He then gave me a difficult ride cross country so it's back to the drawing board with bitting. He jumped clear but it was not the easiest round!
Given how the course was riding and what the course involved I decided to only do the dressage and show jumping with Hipp. He did a nice test and then just tipped a pole which was frustrating as the rest of his round was lovely.
Back tomorrow with the girls and I'm riding Alex.
Cheers,
Bill
Posted 16th September