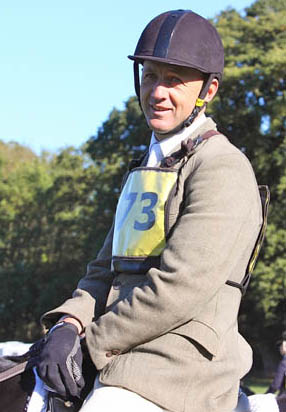 Today I've been at Osberton for the young horse finals with Dotty and Robbie. I much prefer these classes to the BYEH classes as I feel they involve much less subjectivity and are a good educational experience for a young horse.
Both Dotty and Robbie tried hard but sadly ended up out of the ribbons. The horses that win these classes are going so well, in my view much more in a 5 or 6 year olds way of going especially on the flat. Dotty and Robbie were still a little green, especially on the flat.
Dotty did an OK test, she tried hard and is beginning to concentrate better and take more weight behind and sit a bit more in her trot and canter and generally find the whole dressage thing less exciting. She then jumped a lovely show jump round and went like an old pro in many ways cross country. She loves to jump and is good at it to!
Robbie also did an OK test, he has smart paces but can still get a little deep in his outline and this is where he lost his marks. He then had one down in the show jumping and also went well cross country.
The cross country was not big but was very educational with a large variety of fences for a young horse to look at. The trickiest fences in my view were those that were not tricky in the jumping but difficult to get on to due to the terrain. The water was a lot for a young horse to process, you came up over a mound and then went through the water and out the other side up a bank having to negotiate several fences you were not jumping on the exit which was quite challenging for a young horse as they were confused as to whether to jump or not. The other tricky fence was down a bank to a ditch and then out over a little vertical rail – again negotiating the bank to the ditch was a difficult enough ask (but educational) for a young horse as they needed to be balanced but thinking forwards.
So all in all a good day out for the babies.
Tomorrow I'm off to Dauntsey in the morning and then home to work horses. Long may the sunshine continue although I'd like some rain at night to keep the ground soft! Never happy….
Cheers,
Bill
Posted 30th September