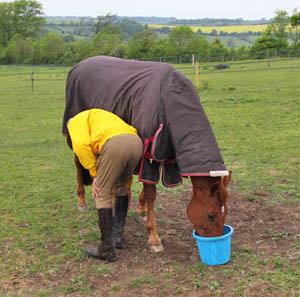 I've been giving one of my hunting clinics today and I have to say I really enjoyed it, partly as I've now got over the anxiety of what I would do and whether people would enjoy it! Also partly as I enjoy teaching people and helping them progress and build a partnership with their horses and because it was a beautiful day! It meant rather an early start so that I could get my horses ridden before I went to the clinic and then riding at the back end of the day but my team are long suffering and did a great job of helping me to ensure I got all of my horses worked.
Teaching is something that I have always done a bit of and do enjoy, although it is not my main priority as I believe focus is key to me trying to achieve success as a rider and so that remains my main focus. However I realize I like people and I like helping them and teaching them to improve their skill level. I also like trying to understand what makes each particular horse tick (along with the rider) and then helping find ways to build and/or improve a partnership.
So all in all a good day at the clinic and I also got the bonus of riding Bertie which was a first for me, and he definitely gets the prize for the most comfortable horse in our yard – a very important attribute in a riding horse and particularly a hunter. Issy will have to watch out that I don't steal him over the winter!
Cheers,
Bill
Posted 14th October