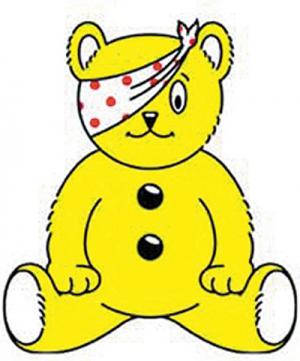 Today was Children In Need and the challenge was to get the kids to school in multi coloured outfits they would wear by 8.35am! So after several costume changes and with a little help from Grace we got there on time with outfits the kids were happy to wear in support of Pudsey.
It was then back down to earth for a day of normality, schooling horses at home and teaching the girls. The days whizz by especially at this time of year with the evenings drawing in so early. In many respects it's a good thing as it gets us all, or should I say me, focused on finishing promptly in the winter!
We had a lovely evening with Fiona over for supper and it was nice to not talk horses; instead our main topic of conversation was Downton Abbey as I (and Jenny) have loved the second series but missed the first, and Fiona was filling us in on the first series which was good fun.
My eyes will be glued to the results in Adelaide this weekend to see how all of my fellow Aussie competitors fair in the four star down under. I'm not keen enough to get up at 3.00am to watch the coverage on the FEI website but I will be studying the results with interest. It will be an good competition with some strong combinations represented. Megan Jones and her lovely grey horse (Kirby Park Irish Jester) who so sadly missed out on WEG due to travel sickness lead after the dressage so it will be interesting to see how it all unfolds.
Cheers,
Bill
Posted 18th November