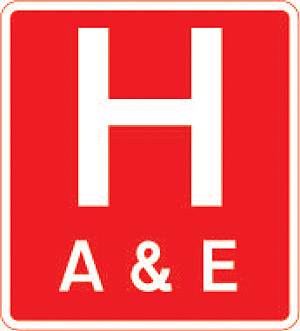 Today has been rather more eventful than I had planned, and not all in a good way. Despite the fog we were all out and about early in the yard and Ursula and Josh were keen to give their ponies a spin. At this time of year with a chill in the air and the ponies not getting as much work as they usually do with the lack of light after school I tend to give them a good spin in the lunge pen to take the edge off them before the kids climb aboard. It always causes much laughter and squeaking from the kids as they learn the finer points of lungeing (not) giving the ponies a leg stretch before they get on.
We then headed off to dressage at Allenshill where Timmy excelled himself, coming 2nd in his first ever dressage competition. Patch was also a star scoring well, although eliminated as Jenny had forgotten no grackles allowed in BD competitions! As Ursula told her in no uncertain terms: "Mummy, you need to remember the rules especially at your age"! Much sniggering from me at this point – I love the things the kids come out with at their age, harmless but it can be very, very funny.
On our return from dressage I thought I'd give the dogs a leg stretch and the kids came along on their bikes – for anyone who has ever been to our place the drive is known for being rather agricultural ie bumpy and in need of some TLC. The pot holes will soon be the road, but for now they are at that inconvenient stage of being rather large and numerous. Note to self to fill them in more often especially given our nice gentle walk turned in to chaos as Ursula took a tumble from her bike as it 'bucked' going through a pot hole with a bit of pace. Thank goodness she had a helmet on as that took most of the crunch, bar her poor chin which ended up cut and full of gravel. Anyway a trip to our local A&E was next, and one fab nurse later (thank you Cath) and a brave Urssie saw us back home thanks to some magic glue and paper stitches. Ursula has a high pain threshold and coped far better than mum or dad with the gravel clean up exercise on the chin – enough said.
Anyway it was an excuse for a gentle family Sunday and much ice cream consumption – we couldn't let Urssie eat it alone. I was glad to return to the relative serenity of a spot of horse riding on Sunday afternoon.
Cheers,
Bill
Posted 19th November