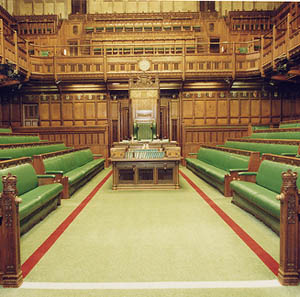 Today has been an unusual and very interesting day for me. I am lucky enough to have ridden this year for Min and her husband David who sits in the Lords. They kindly agreed in the off season that they would give us a tour of the House of Lords/Commons and an opportunity to watch Question Time. And today was the day.
I found it completely fascinating; the sense of history and opulence of the decoration, the sheer scale and yet detailing of the craftsmanship. It really is one of those venues that you could return to time and time again and still be left with more you've not seen or digested. I was also amazed at how simple and small the House of Commons chambers was.
We had a delicious lunch and I learnt a lot from David about the history of the Lords and how it operates, as I say I found it completely fascinating.
Watching Question Time was also an eye opener, firstly in terms of both the breadth and yet detail of the questions covered and then how they operated – there seemed to be a lot of talking over one another and who persists/talks loudest gets to have the floor – a completely different world.
It was great to have a day away from the horses and get an insight in to something so interesting.
Cheers,
Bill
Posted 22nd November