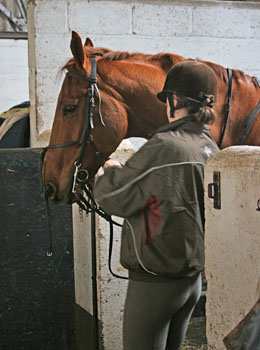 In all the comings and goings of the last couple of weeks I forgot to mention that we've been lucky enough to inherit some showjumps! Thank you to the Prentice family.
Much fun has been had by the girls and me building some new and interesting courses and then trying to jump them – especially with the young horses who have found the fillers to be eye opening.
All good fun and very useful.
Cheers,
Bill
Posted 23rd November