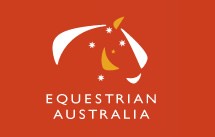 I've been selected for the Australian Elite Squad with Coco and Hipp which is very exciting. It doesn't in itself mean selection for the Olympics BUT it does mean we are in contention, with all to play for – so good news and very exciting. See link for full press release!
We also received more good news today in that Prolite Boots have agreed to give us some product support which is great. I've used the boots for more than 10 years and completely believe in them to keep the horses well protected, giving me peace of mind cross country.
So all in all a good day at the office – all still to do but as they say, 'you have to be in it to win it' and we are certainly still very much in contention.
Exciting times!
Cheers,
Bill
Posted 16th January