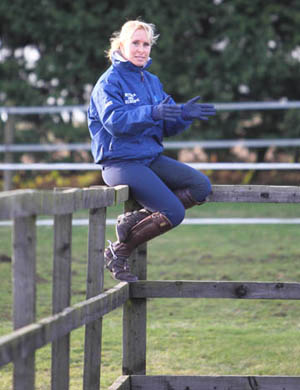 Just finished a day of  dressage lessons with Bettina. I was toasty warm as riding but pitied Bettina as she must have been an ice block by the end of it!
With Cocoa we worked on changes and he did the best ones he has done which was pleasing. With Hipp we worked on the quality of canter; it is great to have the old boy back, we've done a lot together and it is always enjoyable to train a horse as genuine as him.
Ricky has come on a lot and his holiday has been great for him – it is often true that just having a break improves the horse and this is what has happened with Ricky. Both Tommy and Alfie need more time just to establish themselves at their levels but it has been very benificial to get back focussed so soon with them all.
Cheers,
Bill
Posted 15th January