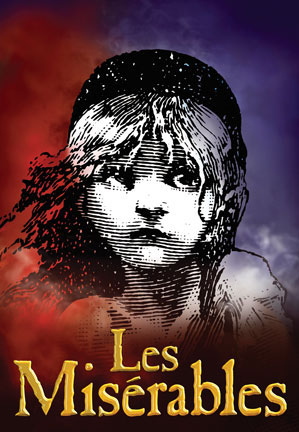 We've just had a very special weekend. During the off season we try to be a little more 'normal' in terms of family life – as the life of an eventer is very much on the road for at least nine months of the year. So this weekend we organised (well, Jenny organised) for us to go with our good friends Anna and Grant to see Les Miserables in London – and I must admit I wasn't really clear on what to expect and I absolutely LOVED it. We were able to make a night of it as our kids are all good friends and so the kids had a sleepover all together while the adults escaped to London for a delicious relaxed early supper followed by the show. I don't often get out and about in London and it was heaving as we walked around Soho before the show, finding somewhere to eat – I am always surprised at how busy the place is.
On the horse front all is going well at home. The horses are all progressing well with their schooling, with many of them having a jump this week for the first time post Christmas. They were all very pleased to be jumping and I hope to have many more weeks like this one as I think out of a dozen horses only one pole had to be picked up throughout all the jumps we did!
This coming week we have three new faces joining the team which will be great, Emily, Hannah and Bethany. Dotty comes back at the end of this week and Sunny shortly thereafter. The horses programmes are all planned out and unbelievably Jenny will start doing entries this week so before long the season will be upon us.
Last week was a busy one in terms of visitors to the yard as we had the horses saddles all checked and adjusted as needed, which involved two saddlers coming to the yard –which was interesting. Indeed we were lucky enough to have Frederic Butet himself come and check a few of the horses! We also had their teeth done and many of them had their backs done so there are no excuses; the horses have had the horse equivalent of a 'make over' in the last few weeks with both their manes/tails and hair trimmed and polished, and their teeth and backs checked and saddlers to top it all off!
More updates later this week on the horses progress.
Cheers,
Bill
Posted 23rd January