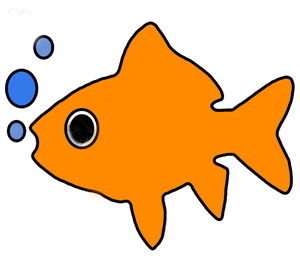 It's been rather a stressful 24 hours at Little Charingworth Stud. As some of you may know Ursula got a goldfish (which she called Bubble) for her birthday. Well Bubble has been causing me some anxiety.
On Sunday night we found him tangled up in the water filter 'thing' he has in his tank (apparently you have to have one nowadays for health and safety or some such thing – or at least I fell for it when told in the shop!) So dear Bubble had to be prodded and poked to extricate him while the tears fell. All was not OK as Bubble proceeded to swim with a wonky fin/tail and so more tears from Urssie…. And worse still, Jenny thought she had seen some of its fin still in the filter.
Anyway after rather a lot of stress Ursula finally went to sleep and this morning I wondered what I would find. Miracles do happen – Bubble was no longer swimming in circles and the 'fin' in the filter was in fact a piece of coral 'thing' so drama over.
And I thought a goldfish would be hassle free!
Cheers,
Bill
Posted 23rd January